Pop Tops & High Tops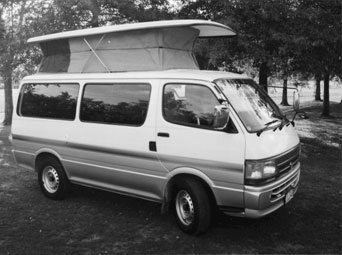 For Toyota Hi Ace long wheel base vans pre 2012 Models
POP TOP CAMPERS – For easy garage parking
These "POP TOP" campers have an elevating roof to add extra room and comfort into your standard camper and can still be easily parked in standard garaging.
All builds are completely certified
Many options for ventilation including opening or clear vents
Heavy duty canvas pop up area
Spring loaded, steel canopy lifters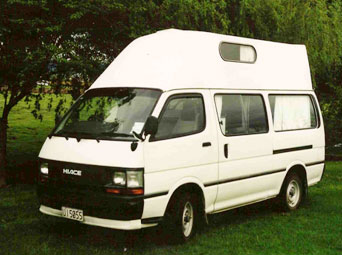 HIGH TOPS
All builds are completely certified
Options of total build and fit out or our build and your fit out
Several finishing options available including carpet and interior lighting
Choice of with or without windows and/or vents
Forward storage area above passenger and drivers seats
Measurements:
The following are the measurements of our standard High Top Part.
Width, measuring the points that sit in the gutter along the sides of the van: 1400mm
Length, measuring from front to back along the bottom of the part: 3540mm
Height, measuring from the centre bottom of the part to the finished roof surface: 6430mm
If the vehicle is wider and longer we can make the part to suit which involves cutting, extending and painting.
Richmond fibreglass, pop top, high top, van, vans, campers, camper, modification,